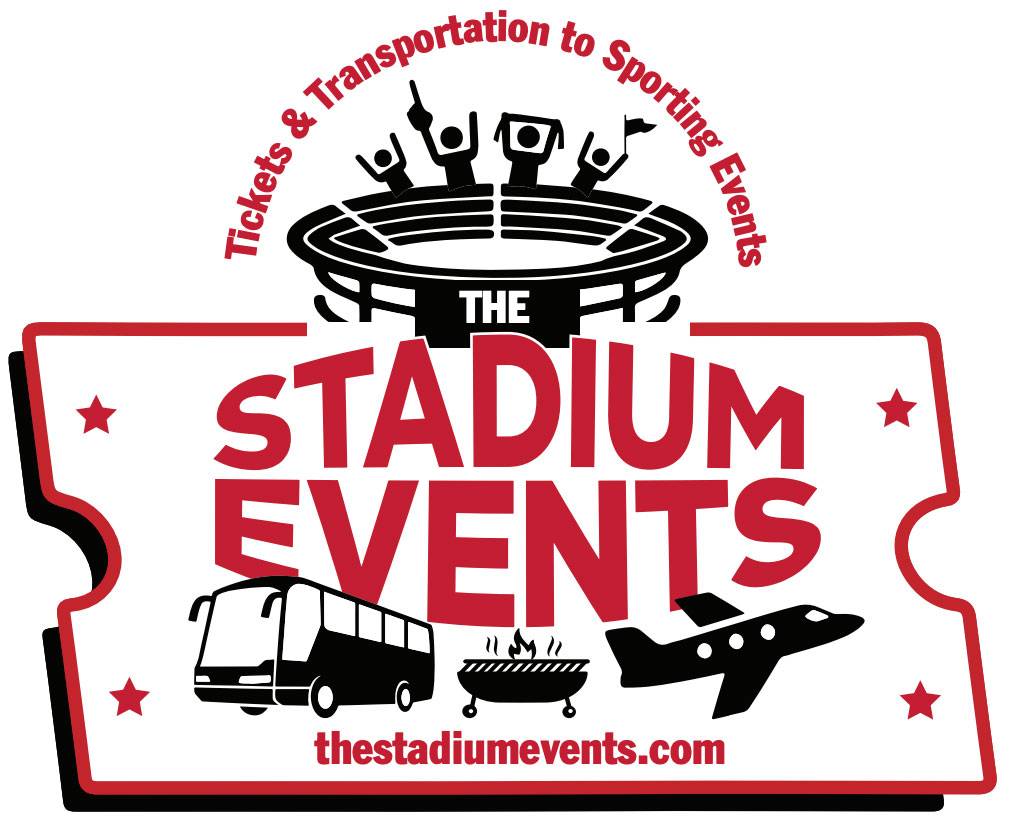 The Stadium Events
Tickets & Transportation To Sporting Events
6/26/20 Chicago Cubs @ New York Yankees via AIR
$0.00
**THIS IS AN AIR TRAVEL PKG – AIR TRAVEL IS NOT INCLUDED**
Chicago Cubs @ New York Yankees
Ticket PKG
Single – $1,075 per person / Double – $875 / Triple – $815 / Quad – $785.
**$400 Deposit secures your spot**
   $200 due Apr 1
   Balance due May 26
Includes:
* Grandstand Ticket Fri
* Field Level Ticket Sat
* Terrace Level Ticket Sun
* Yankee Stadium Tour Ticket 
* 2 Hour Welcome Party Fri Night at the Meadowlands Plaza Sports Bar including BEER, Wine, Liquor, and a wide assortment of Delicious Appetizers
* Overnight accommodations Fri, Sat & Sun at the Meadowlands Plaza Hotel, Secaucus, NJ
* Airport Shuttle Transportation Fri & Mon
* Round Trip Transportation to Yankee Stadium Fri, Sat & Sun in a Deluxe Motor Coach with Restroom, Multiple TV Screens, DVD/VCR, CD Player, Reclining Seats, and Overhead Storage for Souvenirs.
* Bus Tour / Sightseeing of NYC including Times Square, WTC / 911 Memorial, Central Park, Rockefeller Plaza, Empire State Building, Dakota Building, Madison Square Garden, Statue of Liberty, Little Italy, and many other items we will pass along the route!!
* Daily Hot Breakfast Buffet
* Stadium Events "Cubs in New York" Souvenir T-Shirt
* Stadium Events Chaperones playing Historic CUB DVD's en route to Yankee Stadium & New York City Music during the Bus Tours of NYC!!  They will guide you through a Terrific CUBS Weekend!!
* Individual Bags of Chips, BEER, Pop, Water & Gatorade provided during the Bus Rides Fri, Sat & Sun.
Rough Itinerary: Fri You will be picked up at JFK Airport and taken to the Hotel. Check in is 3pm. The Hotel in Secaucus, NJ is 5 miles from Manhattan via the Lincoln Tunnel and a mile and a half from the Meadowlands Sports Complex. The Hotel has a Shuttle Van within the Secaucus limits and can take you or pick you up from the Subway Station – best way to get to/from Manhattan when not on the Bus. We will get checked in then head to the Hotel Sports Bar for our Welcome to NEW YORK Party from 3 – 5!! We will kick off this weekend with Drinks, BEERs, Wine, Appetizers & Spirit!! At 5 we will board the Bus to head to Yankee Stadium for the first Game of the weekend at 7:05.  After the Game we will make a drop off at Times Square or you can return to the Hotel – Friday Night in NYC  – Enjoy!!
Sat At 10 am we will head out for a Bus Tour of NYC – Rockefeller Plaza, Empire State Building, Central Park, Madison Square Garden, Dakota Building, and the WTC / 911 Memorial.  Lunch stop in Little Italy.  We will make it back to the Hotel around 3 so you can rest, change, and get ready for the Game. We will leave the Hotel around 5 and head to the Bronx for the 7:15 Game.  Have to check out the vendors outside of Yankee Stadium.  So many Photo Ops as well.  Grab a Dirty Water Dog with Red Onion Sauce – Delicious!!  Plenty of time to purchase Souvenirs, take Pictures, and get ready for some CUBBIE's Baseball  – New York Style!! Check out the Hard Rock in Yankee Stadium – Very cool Large Yankee Guitar and the Souvenir Glasses are a keeper!!  After the Game we will make a drop off in Times Square before the Bus returns to the Hotel. Stay out late and enjoy – Saturday Night in New York City!!
Sun We will leave the Hotel at 10am and head back to the Bronx for our 11:00 Yankee Stadium Tour.  The Tour lasts an hour and includes the New York Yankees Museum, Monument Park, Press Box and/or Dugout.  This is a very cool part of the trip to NYC – touring YANKEE STADIUM and the World Famous Monument Park!!  Plenty of time after the Tour to grab some Souvenirs in the Gift Shop.  Then – back on the Bus and heading south into Manhattan and Times Square.  We will make a drop off here or you can take the Bus to the Statue of Liberty.  If you want to go to the top of the Empire State Building, Tour the WTC Museum, or visit a specific landmark in NYC now is the time to do it.  The Bus will make the drive to the Statue of Liberty on Ellis Island.  Such Great Photo Ops here.  We will spend an hour then head back to Manhattan to pick up the rest of our Group.  We plan to arrive at Yankee Stadium around 5:30 for the final Game of the Series at 7.  After the Game we will make a drop off at the American Dream Meadowlands – a Giant Entertainment Complex within the Meadowlands Sports Complex.  Final night – stay out late and enjoy!!
Mon Check out time is Noon. Get up early and squeeze more in – So much to see here – Or sleep in and relax. You will be taken to the Airport to board your Flight back home. A memorable Cubs in NYC Weekend in the books!!
Note: If this trip doesn't reach the minimum number of people required, it could be cancelled and all deposits would be refunded.
Out of stock
Description
CUBBIE's visit Yankee Stadium & The Big Apple!!
Fri June 26, 2020 7:05
Sat June 27, 2020 7:15 
Sun June 28, 2020 7:05