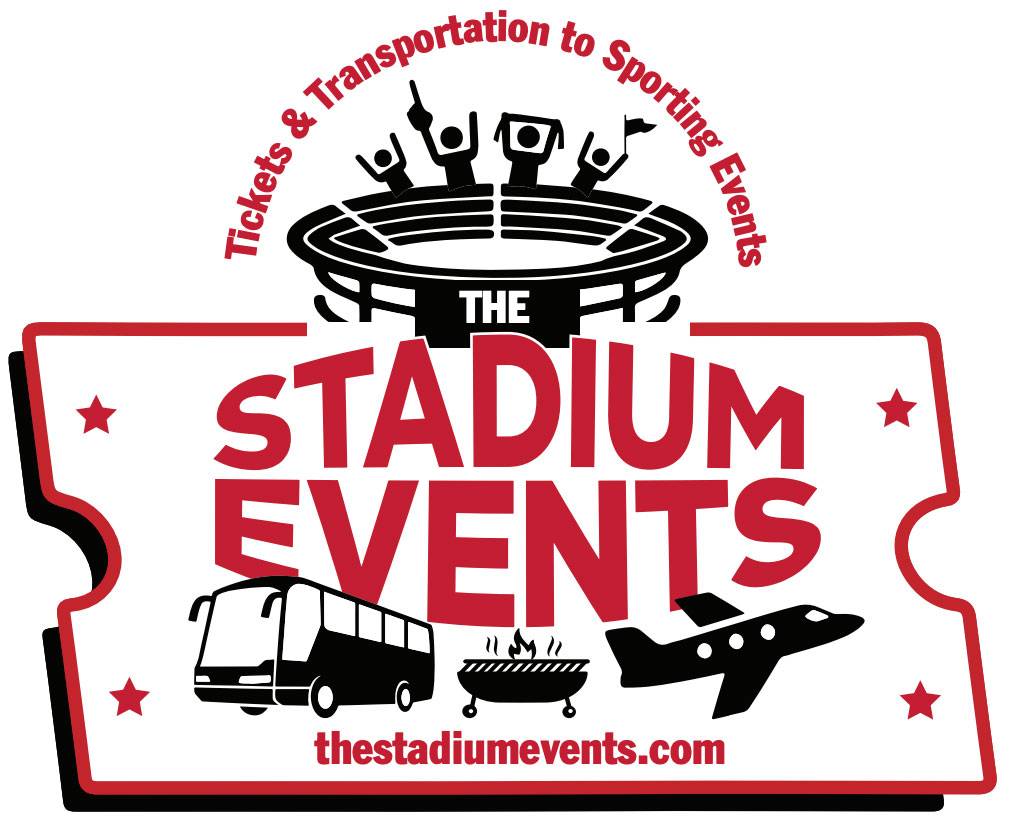 The Stadium Events
Tickets & Transportation To Sporting Events
Terms & Conditions
TERMS AND CONDITIONS
Agreement – By using this web site, you are indicating that you have read, acknowledge, and agree to be bound by the policies, terms and conditions set forth below in their entirety without limitation or qualification, as well as, all applicable laws and regulations.
Privacy Policy – Customer information gathered by The Stadium Events LLC will only be used for purposes of doing business with the customer (To process your purchase, and provide outstanding customer service), and will not be shared with anyone else.
Return Policy – All sales are final and non-refundable, but customers should call to discuss if there are any available options. If the event is postponed the tickets will be honored for the new date, but additional transportation charges (if applicable) will apply. If the event is cancelled during the trip, there will be no refund.
Disclaimer of Liability – The Stadium Events LLC is not responsible for any injury, death, theft, or property damage that occurs during the transportation to the event, or during the event itself. This includes the parking of your vehicle before, during, and after the trip. Parking is at your own risk.
Ticket Pricing/Availability – All tickets are sold at face value plus a service charge and transportation charge. Ticket availability and pricing changes quickly and cannot be guaranteed until the method of payment has been approved and confirmed. All efforts will be made to keep the requested number of seats together, or communication will be made as to the best available.
Ticket Damage – Tickets are a one of a kind item and must be kept in a safe place. They cannot be replaced if they are lost, stolen, or damaged. Please note direct sunlight or heat can damage some tickets.
Communication Errors – The Stadium Events LLC is not responsible for typographical errors, omissions, or inaccuracies, which includes all content contained in this site.
Shipping Charges – Are the responsibility of the customer. Cost varies depending on the customer location and method of shipment. Once the tickets are delivered to the 3rd party carrier (Fed Ex, Ups, etc.) the risk of loss is assumed by the customer. Tickets can also be picked up by the customer during the trip to the event at no charge.
Payment Policy – Due to the nature of the business regarding Tickets and Round Trip Transportation,
customers' credit cards will not be billed until the minimum number of passengers required is met for
each event. Credit Card approval is required before an order is confirmed.
Code of Conduct – The Stadium Events LLC reserves the right to refuse service to anyone at any time, which includes removing any person from the transportation vehicle for any of the following conduct that is detrimental to the other event goers: fighting, stealing, drunk and disorderly, underage drinking, loud and obnoxious, destruction of property, threatening language, having any weapons in your possession, and inappropriate behavior.
Damage/Extra Cleaning Charges – Any customer deemed responsible for property damage or causing extra cleaning of the vehicle will be charged accordingly.
Website Pictures – Pictures of the event will be displayed on the website at www.thestadiumevents.com and Various Social Media Outlets. It is the customer's responsibility to inform The Stadium Events LLC if they do not wish to have their picture displayed.
Example of a Receipt / Waiver every customer needs to sign and turn in upon departure.