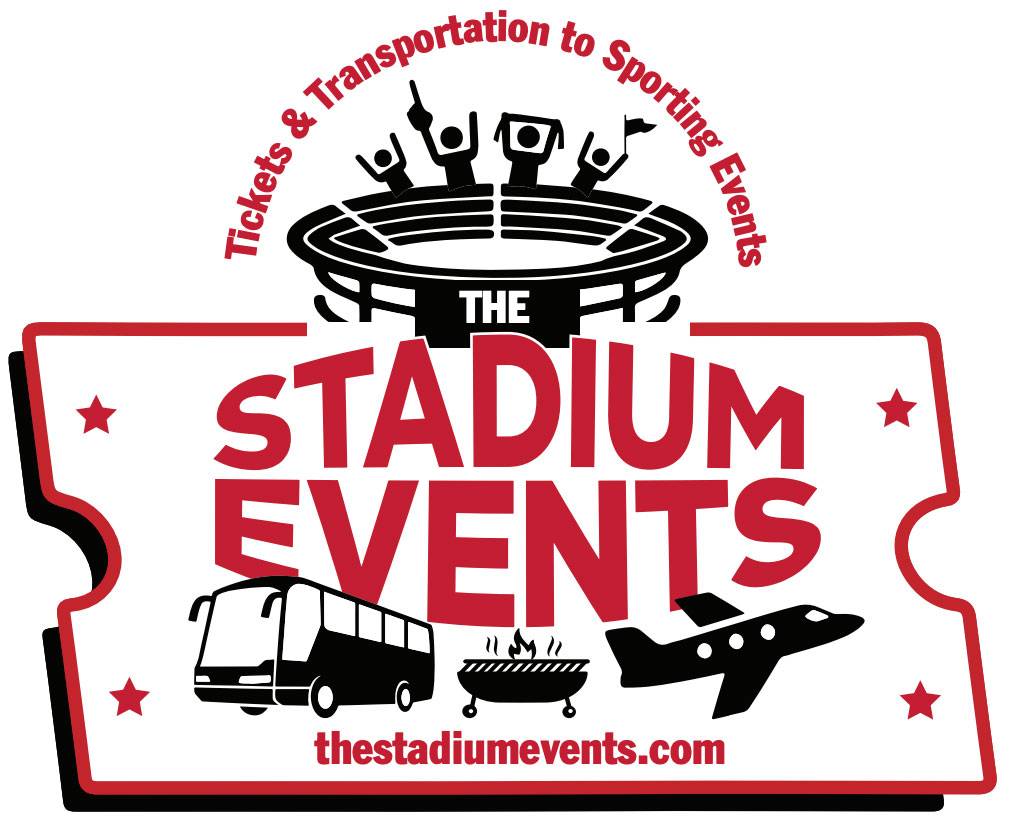 The Stadium Events
Tickets & Transportation To Sporting Events
Testimonials
The Stadium Events Testimonials
We have had so many wonderful people go on our trips – see a sampling of their thoughts below.
A very cool Day Trip from Kalamazoo & Grand Rapids, MI to Detroit's Comerica Park produced opposite ends of the age spectrum – we had an 8 year old attending his first Baseball Game, and an 80 year old on his Birthday for his 1st time at Comerica.
They should change their name to Ultimate Stadium Experience. Todd, Katie and crew have been taking care of our group for the past 3 years. Just sign up for a trip and relax. Todd has taken care of us for Lions away games since we found out about his company. Carolina Panthers game? No sweat. Relax in the motor coach to snacks and videos. Want to visit Indianapolis? He took good care of us to watch the Lions beat the Colts in a nail biter. This year? We are definitely leaving it up to Todd to get us to Minnesota and back without a problem. From transportation, tickets for the game and his knowledge of cities, TheStadiumEvents has it all covered.
Can't wait to visit your home town of Chicago to watch the Lions beat up on your Bears!   Steven K
Absolutely the best organized football road trip in my 20 + years of going out of town to see my Lions! Todd and his team were ROCKSTARS! All aspects of our trip were takin care of first class! Reasonable price…special requests…bus …hotel… Tailgate… Game Tix….We all (30 + people) are looking forward to Green Bay next year. Biggest regret is that the Lion staff would not let Todd suit up an place kick….or maybe I we could have got our first NFC road trip win…Keith McNeil
RIP Keith McNeil – a True Friend to The Stadium Events – Todd & Katie, and forever a LION.
Todd is a 1st class person who does things 1st class. I have been on 7-10 trips and I have brought my most important customers. You will not regret going on any of his trips!
Todd is always trying to tweak things to make your experience better.
HIs pricing is always great. I'm a big fan of him and will continue to go on future trips with stadium events!
Stewart McVicar
I have been a couple of Todd & Katie's bus trips. It is a great time. You could not ask for better. Very organized. No hassles, no problems. Todd & Katie take care of everything. Always plenty of beer and food – in fact too much. And the food always taste great and is fresh. Everyone always has a good time whether your rooting for the home team or the visiting team. I have also met up with Todd & Kate's bus trip just to tailgate with them and their guest. They will charge you a very fair price to eat and drink all you want for the tailgate and again plenty of beer and food – and food is always fresh. There are always a variety of beers as well so even the fussiest beer drinker will find something they like. If you are not 100% happy with your experience with Todd & Katie on their bus trip or tailgate then you are just not a happy person and it has nothing to do with the experience. Todd & Katie are great people that provide and outstanding service. I look forward to more bus trips and tailgating with them. Sign up for one of their trips. You won't be sorry. You'll be glad that you did. I highly recommend you consider Todd & Katies service for your sporting road trip.
-Mark Werner
Todd,
I want to commend you and your organization for providing an awesome experience. Everything was smooth, from the bus ride, to the no hassle check in at the hotel, and the feeding frenzy at the tailgate. Our group had a wonderful time just showing up and focusing on having a great time!
We will definitely use your service again and would recommend it to others.
Thank you and continued success!!
Jose Pedraza
Todd, is great and the trips are well put together and well worth the value! I went to St. Louis last year with a group of guys and we had a terrific time. Have recommended to others who have had the same great experiences. Hope to be able to take another group outing with Todd this year and watch the Bears get a win on the road. I highly recommend The Stadium Events if you are looking for a great trip to see your team on the road. Bear Down!!!  Danny K.
Just had to say I had the best football trip I've ever been on to go see the lions play the panthers a couple of weeks ago. Todd and his crew did a great job we were so impressed I bypassed our normal tailgate at the lions game the following week to join Todd down at eastern market. Hats off to you and the crew Todd. Can't wait till Green Bay next year.  Mike M.
I loved the trip I took with the stadium events. We went to buffalo ny to watch the lions. The trip was amazing. Met lots of great people and I am really looking forward to going on another trip with them. $100 down and paid on the rest till it was trip day. It was kind of like a lay a away to pay for it which I liked a lot because i was able to pay a little on it every pay day. The food was great at the all you can eat tail gate party. Someone in our group got out of hand and the departure was a little late but considering the circumstances I think the one in charge handled it very well. Id recommend this group to anyone and I do whenever I get the chance.  Katherine H
I have taken five trips through Stadium Events and every single one was flawless. I have been to two Bears games against the Lions in Detroit, a Packers game in Green Bay, and a Bears Vikings game in Minnesota. I try and do at least one Bears away game each year and Todd and The Stadium Events make it easy as can be. I have never had an issue getting in touch with Todd and I am quite surprised to read these claims that this has been the case for others. The bus rides, tailgates and tickets to the game have always been a great experience! I can't wait for my upcoming trip to Atlanta! Please feel free to contact me with any questions you may have. I HIGHLY recommend using The Stadium Events due to the unbelievable pricing, great people and the tailgate food and beer is always delicious! Go Bears!! Here we come Falcons!   Matt Young
Todd:
Once again you provided a Perfect Bears trip.
Thanks to you and your staff !!!
See you in November for the St. Louis trip.
Mike & Sue Thom
Don and Valerie were wonderful.
We had a great time, will do again, and will recommend to friends and family.
Cheers,
Tina Beilke
Booked 2 trips with Todd and both times were great experiences everything was great and Todd made sure we all had a fun time. Made a lot of good friends and great memories!
Thanks Todd !  Deb T
I have done many trips with Todd over the past 6 years – Every one was OUTSTANDING!! Perfectly organized, always a great group of people. The accommodations he provides are excellent. Todd is a great guy and has become
a friend. Do not hesitate booking a trip – you will not be disappointed.  Sue Thom
Thanks Todd.
The trip was great. Definitely looking forward to working with you in the future.
Thanks,
Phil
(Phil Sullivan – President of JetNation)
Todd…you are the GREATEST…Alex and I will definitely be back for future Jets road games in 2011!!!…and possibly the Knicks!!!…and I'm going to tell my friends as well to get the word out…keep me posted as to future NY team road trips…thank you…Gary
Dear Todd,
Thank you so much for putting together a trip from New York to New England so we could watch the best Jet Playoff game in the last thirty years. The memories my son and I had on the trip will last our lifetimes. Thanks for taking care of every detail and allowing us to have a stress-free day. Everything was taken care of – the videos on the bus, the tickets, watching the first playoff game during the tailgate party, and of course, the great food and drinks.
I'll be sure to tell all my football friends about your great transportation services and look forward to many more trips!
Sincerely,
Michael Borkan
Hey Todd,
Just wanted to thank you for the great trip and accommodations. We all had a blast and I'll definitely be looking into this anytime I plan a sporting event trip. Everyone in our group had the same opinion as well.
It doesn't hurt that we were able to watch the Lions get a W either…
Good luck, and keep up the good work,
Robbie
Planning a trip with stadium events not only was an incredible price, but it was such a memorable experience… I have never gotten a big group of my friends to all do something at the same time like I did with using Stadium events… Everything they promised they did… They accomodated us so much better than what I initially thought it was going to be… We met Actual Chicago Bears players and had a chance to take pics and get autographs with them; one word AMAZING:-)
Not only did I meet new people but they were all great to hang with on the bus to the hotel and back…I booked this trip for my boyfriends birthday, it was a surprise and the best surprize ever… And yes I did have 10 friends come along as well:-) But I had something special planned for the boyfriend along the way aside from his amazing present, which was to tell him I loved him. I had everything planned out perfectly.. Rose petals spread out on the bed… Ordered his special wine and made a heart out of candles with words formed saying I love you… Moral of this story is Todd said he would be able to accommodate what I had planned by letting me get off the bus early ;with the Chaperone so i could get my key early and set up…. Aside from the trip being about the bears game WHICH WAS FANTASTIC… It also brought me and my boyfriend to the next step in our relationship and bc of you being able to help me with the surprise, it made it one of the more memorable experiences ive had in my life….
THANK YOU SO MUCH:-)
And I promise me and the gang will be seeing you soon…. IM DOING EVERYTHING THROUGH STADIUM EVENTS:-)
I would like to thank the people at stadium events for doing everything perfectly and the crazy fans on our bus… JEFF FROM CHicago…
Thank you again.
Evita Bayliff:-)
I took my 10 year old son to his first ever Bears Game and it wasn't even at Soldier Field. We recently went on your Detroit trip and had one of the best "Boys Weekend Out" that we've ever had. Everything was GREAT!!!, the price can't be beat!!!, the bus ride was exciting (even for the 10 year old), we stayed at the hotel with the BEARS and he met and got autographs from about 7 different players, the game was exciting (WE WON!!!) and the entire weekend was FANTASTIC!!! I highly recommend this trip to anyone planning a family get away for the weekend, it's not just a bunch of rowdy guys drinking on a bus! We will definitely be on the next trip next year!!
Thanks for EVERYTHING (it was just as you said it would be)
Peter & Nicholas
Todd, thanks again. We had a great time. That was one heck of a party !
Our only regret was that the weekend did not last longer ! Great seats at the game,
great company on the bus, excellent hotel and a rocking tail gate party ! Well done !
John and Jessica.
We had a large group of experienced sports road trippers on Todd's trip to Charlotte NC for the Det. Lions vs Panthers 9/13/14 – 9/15/14. Our group on the bus alone was at least 30 guys, and everyone loved it, we go to a Lions road game every year and we were all asking about next year before we could get half way home. The trip was ran very professionally. We were well taken care of on the entire long bus trip, the tailgate party was excellent the cookout was great. I would strongly recommend using "The Stadium Events" for your road trip!! I know that we're going to leave ours up to them. THANKS Todd to you & your Team what a great time!!!   R.Taylor
Even though I attended the game solo I had a great time and met a lot of great people,
and would not hesitate to do this again. This met all my expectations and much more.
You were a great host and this was very organized.
Bill
Hi Todd,
Debbie and I had a great weekend in Detroit!
I wanted to take the time and personally thank you and complement you on how well the trip was. Our expectations were exceeded by a long shot and the attention to details were outstanding.
You did a great job organizing and following through and I would recommend you and your trips to anyone I know. We hope to use your services again for another Pittsburgh trip.
Thanks again for everything.
Kevin
Todd,
I wanted to thank you again for being an excellent host. We had a great time. I've been on these road trips before so I knew what to expect but my son has never been with a bus group, only our family by ourselves. His eyes light up when I ask him if he had a good time and he replies by asking if we can go with you again. Your service and attention to detail was outstanding. Thanks for making it seem like I knew you guyings/group for years. We felt very welcome. Happy Thanksgiving to you and your family. Peace and oh yeah, GO BEARS !!!!!!!!!!!!!!!!!!!!!!!!!!!!!!!!!!   Ron
WE HAD AN AWESOME TIME AND CAN'T WAIT TO DO IT AGAIN!!! FUN TIMES!!
Thank you so much for everything!!!
Lori Ritter
Todd,
Again, What a great trip, we will definitely try to do this again with more of our buddies. It was well organized and a good group of people. Not to mention, the Tigers won! Thanks again.
Dennis Milobar
THANKS. N.Y was great we must go again. thank so much your n.y buddy shaun cooper
Thanks Todd – great trip.
Nick from Blenheim
Todd,
We will see you again! No complaints! Great trip. use me as a reference anytime!
Thanks,
Stu McVicar
Todd –
If there were a definition of "Too Much Fun" your bus trip would be it.
We had a BLAST. Everyone on the bus were great people. You were
a gracious host. If only the Bears would have shown up to play.
Thanks again and we will definitely be doing another trip with you.
Kentucky Derby ……..woo hoo
Mike & Sue Thom