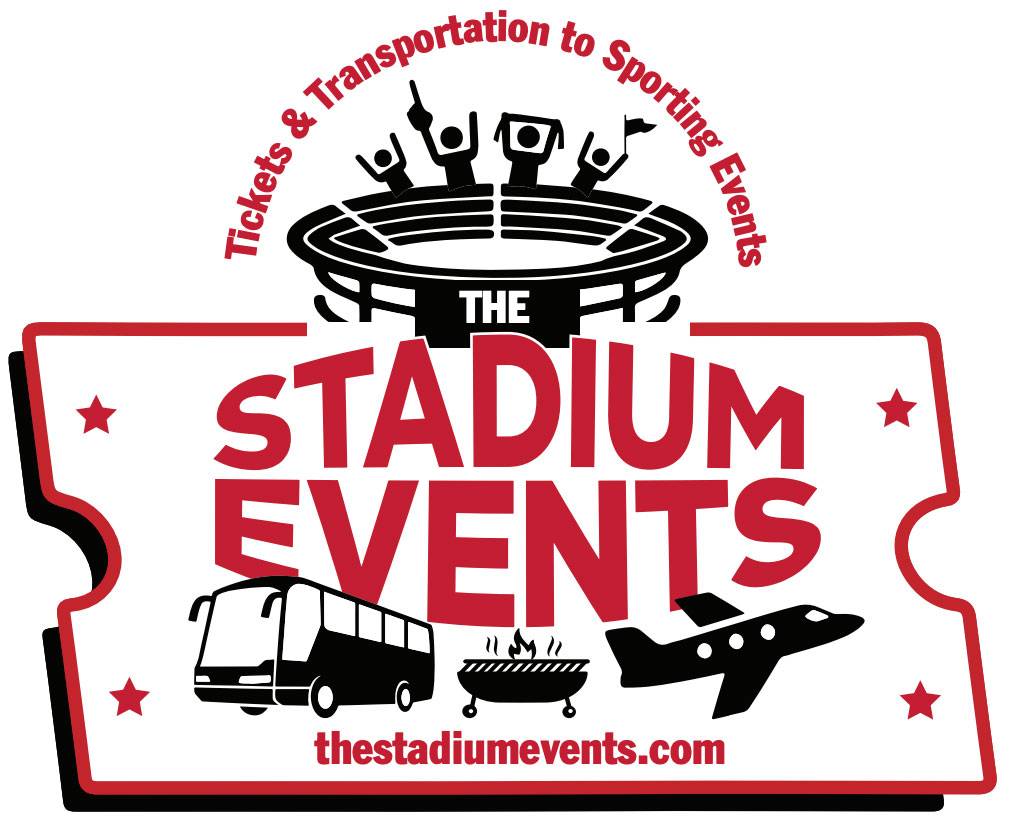 The Stadium Events
Tickets & Transportation To Sporting Events
4/24/20 Cleveland Indians @ New York Yankees
$0.00
Cleveland Indians @ New York Yankees
Single – $705 per person / Double – $545 / Triple – $495 / Quad – $465.
**$200 Deposit secures your spot**
   Balance due Mar 24
Includes:
* Grandstand Ticket FRI 
* Field Level Ticket SAT 
* Rolling Tailgate Party Fri with BEER-Delicious Homemade Subs made of French Bread / Roast Beef / Ham / Turkey / Salami & Assorted Cheeses-Potato Salad-Cole Slaw-Chips-Pop-Water & Gatorade
* Overnight accommodations Fri & Sat at the Meadowlands Plaza Hotel Secaucus, NJ
* Round Trip Transportation in a Deluxe Motor Coach with Restroom, Multiple TV Screens, DVD/VCR, CD Player, Reclining Seats, and Overhead Storage for Souvenirs. Underneath Storage for larger items.
* Sightseeing on Saturday including a BEER Cooler on the Bus with Individual Bags of Chips, Pop, Water & Gatorade.
* Chaperones playing Historic Tribe & MLB DVD's to get you pumped for the Weekend!! Movies & Sitcoms for the ride home.
Rough Itinerary: Fri Depart North Olmsted at 8am and Streetsboro by 8:45am. Historic Indian @ MLB Videos, Movies & Sitcoms along the way. Kick back and enjoy the ride!! We'll kickoff our Rolling Tailgate Party at Noon!! Enjoy a Cold One (or many),and Feed your Face!! Arrive at the Hotel by 4pm. We will get checked in, take some time to freshen up, then back on the Bus for the ride to the Bronx!! Gates open at 5 for the 7:05 Game. So much to see outside Yankee Stadium – gotta grab a Dirty Water Dog with Red Onion Sauce – Delicious!! Once inside start taking pictures – Monument Park, the Concourse, so many Statues and Photo Ops!! Then settle in for Cleveland Indian Baseball in Yankee Stadium!! After the Game Friday Night in New York City – Enjoy!!
Sat Starting the day with a Bus Tour of NYC as we work our way back to Yankee Stadium for the Day Game. First stop the WTC Site – Freedom Fountains and Freedom Tower. We will get out and take in this Historic Area, with plenty of Photo Ops. Then we will make our way north through Manhattan … Central Park, Madison Square Garden, Empire State Building, Rockefeller Plaza, and many others on our way to the Bronx. Plan is to arrive at Yankee Stadium by 11:30 for the 1:05 Game. Time to check out Yankee Stadium during the Day and continue snapping pictures!! Purchase some Souvenirs, grab a bite to eat – Shrimp Po Boy, Avacado Bites, maybe a Changeup Burger!! Then Day Baseball … the Tribe vs the Yanks!! After the Game we will have a drop off in Times Square where you can continue your NYC Weekend!!
Sun We will check out and head for home at 11, arriving in the Cleveland Area around 7:30pm. Meal Stop around 2pm. More Sports DVD's, Movies, Sitcoms & Sleeping along the way – kick back, relax and enjoy the ride!! Plenty of NYC Highlights to talk about …. Or not …
Note: If this trip doesn't reach the minimum number of people required, it could be cancelled and all deposits would be refunded.
Out of stock
Description
Cleveland Indians @ New York Yankees
Fri Apr 24, 2020 7:05pm
Sat Apr 25, 2020 1:05pm
Yankee Stadium, Bronx, NY