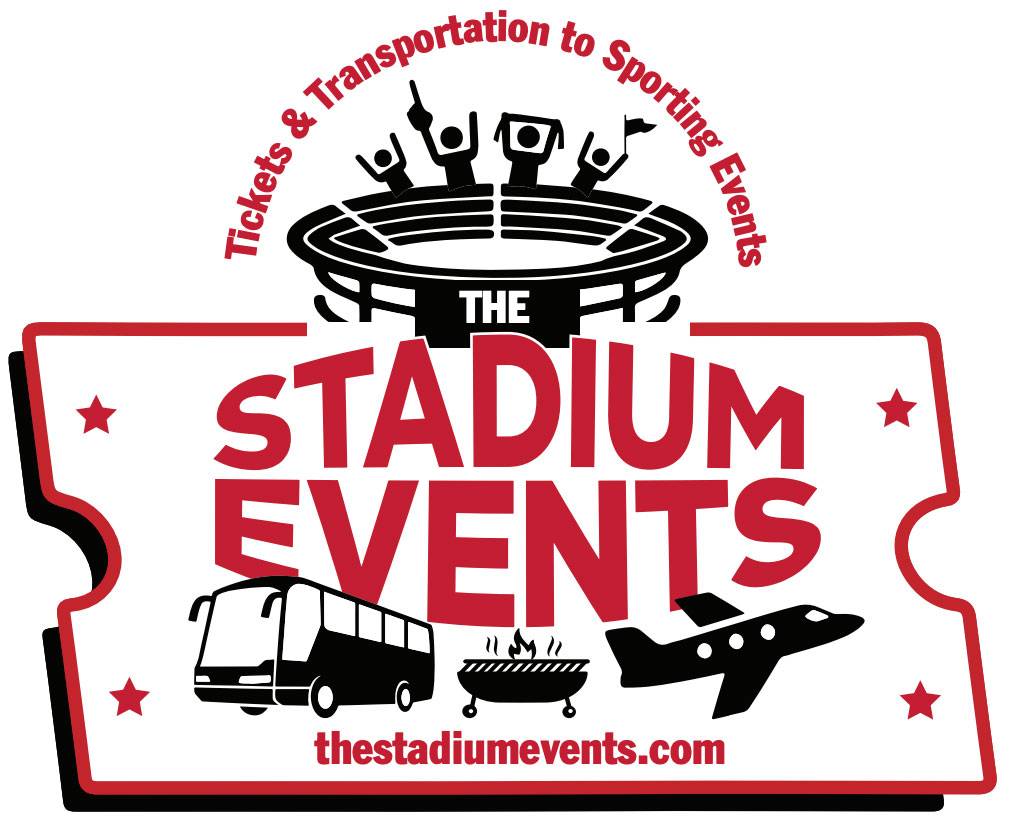 The Stadium Events
Tickets & Transportation To Sporting Events
2/16/20 Daytona 500 from Charlotte
$0.00
NASCAR Kicks off the 2020 Season!!
Single – $625 per person / Double – $555 / Triple – $535 / Quad – $515.
                   **$200 Deposit secures your spot**
                       Balance due Jan 16
Includes:
* Ticket in Dark Brown Area (See attached Map)
* All-U-Can-Eat & Drink BEER-1/2 lb Cheese Burgers-Brats with Peppers & Onions-Hot Dogs-Chili Dogs-Mac & Cheese-Chili-Baked Beans-Potato Salad-Chips-Pop-Water-Gatorade during a 3 Hour Pre Race Tailgate Party
* Overnight accommodations Sat & Sun at the Rosen Inn-International Drive, Orlando
* Round Trip Transportation in a Deluxe Motor Coach with Restroom, Multiple TV Screens, DVD/VCR, CD Player, Reclining Seats, and Overhead Storage for Souvenirs.
* Saturday Round Trip Transportation to Daytona Speedway for the NASCAR Racing Experience 300 (Ticket not included) OR Sightseeing / Entertainment on International Drive
* Chaperones playing numerous NASCAR Videos to get you pumped for the Race!! Relaxing Movies for the ride home.
* Individual Bags of Chips, Pop, Water & Gatorade provided during the Bus Ride. Alcohol not provided on the Bus but you are allowed to bring a Small Cooler onboard.
Single – $555 per person / Double – $485 / Triple – $465 / Quad – $455.
Includes:
* Ticket in Purple Area, and same as above.
**$150 Deposit secures your spot**
Balance due Jan 16
Single – $475 per person / Double – $405 / Triple – $385 / Quad – $375.
Includes:
* Ticket in Light Brown Area, and same as above.
**$100 Deposit secures your spot**
  Balance due Jan 16
Rough Itinerary: Sat Depart Charlotte at 6am and Belmont at 6:30am. Enjoy Historic NASCAR DVD's, Sitcoms, and Movies along the way. We will make a Meal Stop around 10am. Due to the route we are taking we will stop at Daytona Speedway around 2pm for the NASCAR Racing Experience 300 that starts at 3:30. The Ticket is not included but can be added at a Group Rate based on number of people interested.  After the Race the Bus will make the drive to the Hotel on International Drive in Orlando. The Hotel is walking distance to more Eating / Drinking / Shopping Establishments than you can possibly visit…. Saturday Night in O-Town…enjoy!!
Sun We will leave the Hotel at 6am and head to the Speedway. Leaving early to beat the massive traffic that will develop later in the morning. We will arrive early and start setting up for our Pre Race Tailgate Party slated to go from 9 – Noon, but could start earlier depending on arrival time. The Daytona 500 starts at 2:30pm. Take Pictures, Purchase Souvenirs, and Settle in and enjoy NASCAR Action!!  Who will hoist the Harley J. Earl Trophy in Victory Lane!! We will head back to Orlando well after the Checkered Flag, and once the Traffic starts flowing, but not in a hurry as we will get the Coolers back out and enjoy the Post Race Discussion. Back in Orlando let's go to one of the many Sports Bars and review the Race for the 100th time!!
Mon We will check out at 11am and grab a bite before heading out around Noon. Kick back, enjoy some Movies, more NASCAR DVD's, and maybe some sleeping too. Dinner Stop around 5pm. We will arrive in the Charlotte area around 9pm.
Note: If this trip doesn't reach the minimum number of people required, it could be cancelled and all deposits would be refunded.
Out of stock
Description
The 62nd Annual Great American Race!!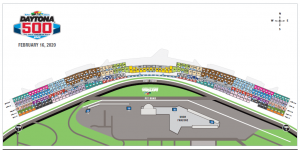 2:30pm Sun Feb 16, 2020
Daytona 500
Daytona Intl Speedway, Daytona, FL